Do's and Don'ts on IELTS Test Day
0
83
IELTS is a widely accepted test for those students who belong to a non-English speaking environment and wish to go abroad for higher studies. IELTS stands for International English Testing System, and it tests a candidate on four aspects of the English language, i.e., reading, writing, speaking, and listening. The test is scored on a band of 0 to 9, with 0 being the lowest and 0 being the highest score. Candidates whose native language is not English need to show proficiency in this language by appearing in any of the English proficiency tests (IELTS, TOEFL, and PTE)
So, you have spent probably a month mastering all the sections of IELTS and your big day is approaching. You are all set to take the test, yet some small details keep nagging you, and you have many "What Ifs" in your mind. Apart from your preparation for the exam, there are many Do's and Don'ts that one must keep in mind on the day of the test.
In this article, we will tell you some essential things to do and things to avoid on the test day. We will list down some general do's and don'ts and also specific ones pertaining to each section of the IELTS exam.
General Do's and Don'ts on IELTS Test Day
If you wish to perform well in IELTS, you need to keep a few things in mind so that nothing can hamper your performance. Even if you prepare extremely well for the exam, some unforeseen and unavoidable circumstances might crop up to ruin the test. Here are some recommendations you should follow to avoid any pitfalls:
Do's list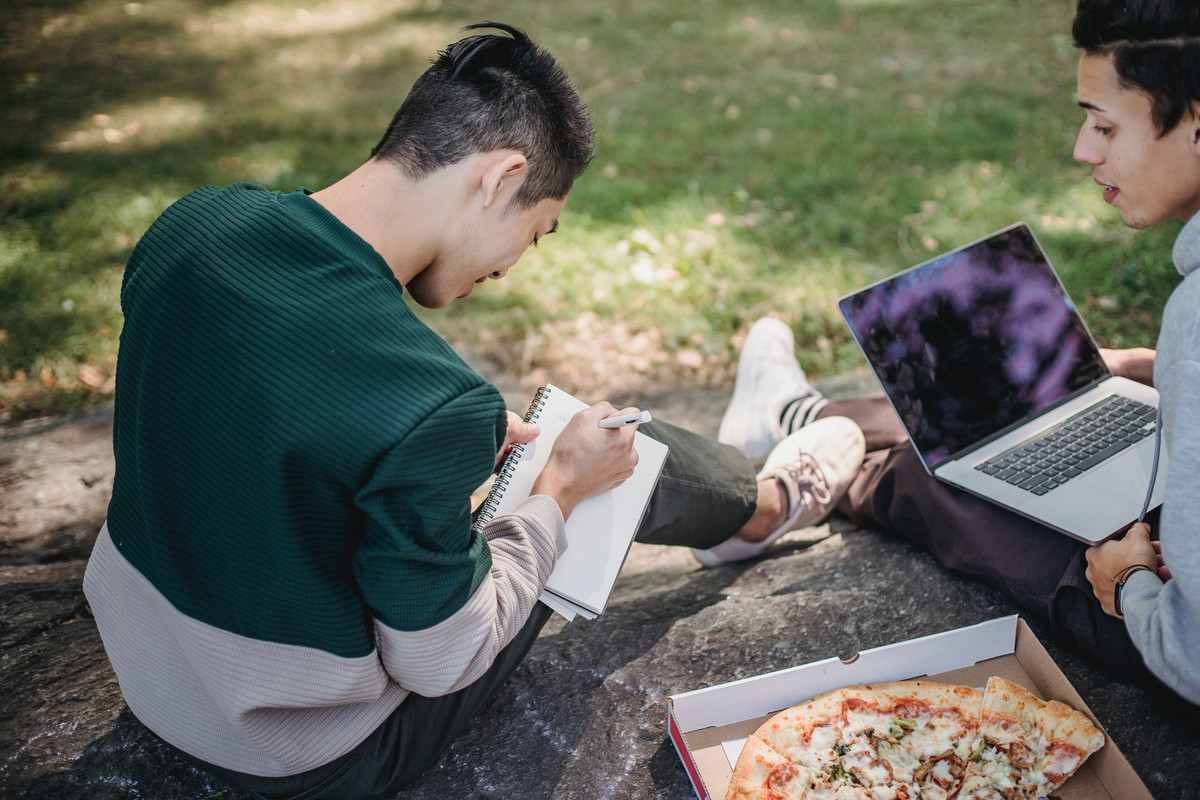 The IELTS test is of a long duration (2 hours 45 minutes,) so eat and sleep well the day before.

Be sure of the test center one day before the exam and check the precise location. You must pre-plan your transport route so that you can arrive early.

Wear a comfortable dress so that you feel comfortable all through the test duration.

Take a bottle of water with you as you would not get time to go out and drink water. The bottle should be transparent without any labels on it. You should pack some snacks as well like fruits and nuts, which you can eat during the break between reading, writing, listening, and speaking tests.

Ensure your headphones are working properly.

Check for all necessary documents for your test which include your passport (or any ID which you used to book the exam) and IELTS acknowledgment letter.

You could use a pen or pencil for all the other exams except for listening and reading exams where you have to use only a pencil. Be sure to have a sharpener and eraser along with a couple of pencils so that you have an extra pencil in case it breaks.

If you arrive late for the exam then you are denied entry so arriving before the time at the test center is crucial.

The IELTS test is conducted across two days, and the test center allotted to you for the first day may not be the same for the second day of the exam. So you must take full cognizance of this fact and be sure of your test centers on both days.

You are not allowed to come out of the test room during the test, so make sure you finish all your restroom deeds before entering the hall.

It goes without saying that you must carefully read all instructions without missing out on any detail.

You need to use capital letters for answers and keep track of the time while answering each section.
Don'ts list
Do not get stuck on one answer for too long. You must use your time carefully, so move on to the next answer if you feel any question is difficult.

For essay sections, do not try to count each word. With practice, you must be able to count the lines and have an estimate of the number of words.

When you finish the test, you are not allowed to take any papers from the room except your ID, water bottle, and pencils. So do not attempt to carry the test paper with you.

Do not carry lots of eatables or any extra baggage to the test center.

Do not try to revise on the day of the test as it does not improve your score but only brings anxiety and panicky feeling.

Since there is no negative marking, do not miss to answer any questions.

Do not continue to write when the invigilator asks you to stop, else your whole test might get invalidated
Do's and Don'ts Section Wise
1. LISTENING
Utilize The preparation time to highlight keywords on the question page (including the heading.)

Do not exceed the word limit by more than two words.

Check your spelling thoroughly so that you do not lose marks for that.

Hyphenated word is to be counted as one word, for instance, good-looking, 3-year-old, etc.

Take notes as you listen (for the computer-delivered test, you can take notes on the screen.) You can use these notes for filling in answers that you missed.

Even if you have heard the answer, keep listening since the speakers on the recording might change their answers.

Aim to answer every question as there is no penalty for wrong answers.

Use all capital letters for your answers if the need be.

For the paper-based test, use the ten minutes towards the end of the test to transfer your answers to the answer sheet. You should be aware that no extra time is allotted for this activity for the computer-delivered test.
Do not hesitate to seek help in case you can not hear the recording properly.

Do not try to understand every word being spoken, try to listen carefully for the answers.

Do not forget that the recording will be played just one time.

Do not use wrong punctuation for numbers, for instance, $2.50 for $2,50.

Do not focus on one type of accent (such as British) but listen to a variety of accents.
2. READING
To get a general idea about the content, look at the heading and subheadings.

Highlight keywords in the question as that will help you to quickly find the location of the answer in the question.

For the IELTS paper test, transfer the answers to the answer sheet rather than waiting till the end of the test.

Use your free time to read a variety of articles as that will help you build ideas and vocabulary.
Do not spend a lot of time on your first read-through but try to skim the text to get a general idea.

Do not forget to check your grammar and spelling and pay close attention to verb forms and plural forms of nouns.

Do not select "No" or "false" if the given article has no evidence to prove the statement. Instead, choose "not given" in such cases.
3. SPEAKING
For the second part of this section, use your one minute of preparation time wisely. Make notes and plan on what to say.

To get a brief moment to collect your thoughts, do use fillers like "good question", "let me see", etc.

To connect your ideas, use linking devices such as "personally speaking", "however", "because of that", etc.

You can refer to your notes for part two of this section. You do not lose marks for that.

You must showcase your wide range of vocabulary by using lesser-known or common words in part 1.

For part 3, offer both sides of an argument to expand and develop your answers further.
Do not use pre-rehearsed sentences or make your answer too short. Examiners can spot pre-rehearsed sentences and may mark you down.

Do not repeat the question but come straight to the point.

Do not worry if the examiner stops you while you speak, as it does not impact your score.

Do not wait for the examiner to ask you "why," but automatically give reasons for your ideas.
4. WRITING
Make notes on the question paper.

Underline or highlight the key information and spend five minutes planning the information you want to include.

Set out your paragraphs clearly.

Include only relevant information.

For task 1

Include the purpose of the letter at the beginning.

If a bullet point has more than one aspect (for example; "tell us how this will affect your family and community") answer for both the aspects.

Include an overview of the topic.
Do not spend more than twenty minutes on the first task. Task two carries more marks hence allocate your time wisely.

Do not write your answers in bullet points.

Do not use the wrong tone, for example, too formal a letter to your friend or too casual for a formal letter.

Do not repeat the same vocabulary but use referencing words.
Apart from all the do's and don'ts mentioned here, the most vital thing is to remain positive on the day of the exam. You have prepared well and you are going to give your best, so be hopeful for the best results. IELTS is an important exam for all those aspiring to study abroad, and scoring high on it can secure your position in some of the best universities in the world.